What you will learn with Colombian Spanish
Bridge the substantial divide between the formal Spanish of the textbook, and how the language is actually spoken in Colombia. This easy-to-read guide contains over 230 pages of tips which will help you to:
Socialise With Locals

Ease your integration into local society by learning the key slang terms, expressions and cultural references heard in most informal conversations.

Make Them Laugh

Conversations with language learners can be hard work. Be funnier than your peers by using exaggeration, irony and slang to make (and understand) jokes.

Diversify Your Speech

Move away from always repeating the same words – like muy, mucho, bueno, malo – with a whole host of suggestions on different ways to add emphasis.

Speak More Naturally

Converse like a local by avoiding the common mistakes and clumsy-sounding literal translations often employed by non-native speakers.

Incorporate Useful Turns Of Phrase

Colombian Spanish contains local equivalents of hundreds of handy, but difficult to find, little English expressions, such as "go for it!", "get out of here", "are you game?" or "no way!".

Understand Colombian Culture

Learning the major slang terms, and the cultural context in which they are used, provides you with a unique understanding of Colombian national characteristics.
Inside Colombian Spanish
With Colombian Spanish you'll be able to slide right into any Colombian conversation and immediately make local friends. Ten entertaining and detailed chapters cover the very best of the local lingo, teaching you how to make jokes, chat about socialising and nightlife, and many other essentials besides. Including...
Dating and Romance The Colombian dating culture can be confusing enough for foreigners. This chapter will at least make the linguistic part less mystifying.

Read excerpt →

Mastering Small Talk To make friends, you'll need better openers than just "how are you?". The questions in this section are guaranteed to kick start any Colombian conversation.

Read excerpt →

Describing People A huge part of social life is talking about others – for good or ill. Armed with dozens of ways to talk about different personalities, you'll be a happy participant in any Colombian social circle.

Read excerpt →

Fillers and Connectors The little things make all the difference when it comes to languages. Smoothly connect together different ideas and sentences, and you'll speak infinitely more naturally.

Read excerpt →

Pure Colombian Phrases Impress your local friends by unleashing these most Colombian of expressions, idioms and proverbs upon them. You'll sound like you've been living in the country for years.

Read excerpt →
Reviews of Colombian Spanish
This excellent book taught me exactly what I had been looking to learn, but hadn't been able to find anywhere else. A great purchase.

Theo H.

Documentary Filmmaker, Bogota
I've just purchased your book and I'm loving it! A whole lot of things I'd heard but didn't realise what they meant. Thanks for clearing it up for me!

Thomas M.

EAFIT University, Medellin
A highly detailed and accurate look at Colombian Spanish...highly recommended for any travelers who want to seamlessly blend in with the locals.

Witty and interesting, without being dense like a textbook, [Colombian Spanish] is a great tool...that will have you sounding less like a dubbed movie and more like a Colombian.
Love the eBook...or get your money back!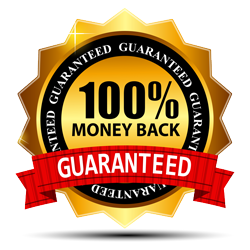 I'm so confident you'll find Colombian Spanish a great tool to take your Spanish to the next level that, if you're not satisfied, I'll refund you the full purchase price.
Just send me an email within 30 days of your purchase to get your money back. What have you got to lose?
Read it on all your devices
What's included:
It's easy to read Colombian Spanish, no matter what device you use. All of these three formats are included in the download.
A .mobi file, for Amazon Kindle eBook readers and apps.
An .epub file, for iBooks on your iPhone or iPad, Google Play Books on your Android phone or tablet, and many other eBook readers.
A .pdf file, for Adobe Acrobat reader on your phone or computer.